As residents of South Africa, we are blessed with the privilege of experiencing some of the most delightful weather conditions all year round. Our summer season is characterized by warm temperatures that beckon us to enjoy outdoor activities and bask in the sun's warmth for hours on end. Meanwhile, the winter season is relatively short, although it is by no means unenjoyable, with mild and comfortable conditions that make it easy to still get out and about. One of the unique features of South Africa's climate is the similarity in day lengths throughout the year, meaning we get to experience the same amount of sunlight throughout the seasons. Our houses are built to keep the heat out and we suffer through the two relatively cold months of July and August with extra blankets, heaters, jerseys and OBS.
During the winter months in Germany, the challenges are different but no less significant. The darkness sets in earlier and lasts for longer periods of time, making it challenging to find the motivation to stay active and engaged.  Most houses have central heating which makes it nice and warm inside, but outside it can be wet, cold and windy making it more difficult to keep warm. Despite these challenges, we find ways to adapt, whether it's through bundling up with extra layers or finding indoor activities to stay occupied. Like most Germans will tell you, there is no such thing as bad weather, only bad clothes. Overall, each season brings its own set of challenges, but with a little bit of preparation and adaptation, we can make the most of even the most difficult weather conditions.
It's important to approach the season with a positive and open mindset. Instead of dreading the colder temperatures and shorter days, try to embrace the unique changes that winter brings. For example, take advantage of winter sports like skiing and ice skating, or enjoy cozy nights indoors with warm drinks and hearty meals. 
Below is a summary of each month, and a link to our individual pages for each month where you find a range of topics, including upcoming holidays, weather predictions, what foods are in season, and popular events that are happening.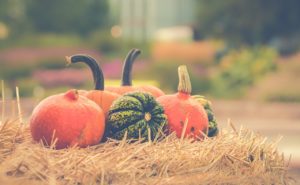 Pumpkin season in Germany is from July to January. In Germany, it is called Kürbiszeit Some facts about pumpkins Pumpkins belong to the Squash (Cucurbita)