It is very tempting to take some German goodies with you when you travel to South Africa, and while most items are allowed, please make sure you know restrictions apply and what items are forbidden.
 Here is a link to a pdf file from SARS with the customs requirements when entering and leaving South Africa.
A more comprehensive list of prohibited, restricted and counterfeit goods from SARS can be found here. It can be downloaded as a spreadsheet.
Below are some examples from this list, always refer to the complete list mentioned above.
Narcotics:
All narcotics and psychotropic substances, as well as habit-forming drugs such
as cannabis, heroin, cocaine, Mandrax, Ecstasy and any paraphernalia relating to
their use.
Firearms, weapons and ammunition:
Fully automatic, military and unnumbered weapons, explosives and fireworks and
weapons of mass destruction.
Poison and other toxic substances
Cigarettes with a mass of more than 2kg per 1000
Goods to which a trade description or trademark is applied in contravention of any
Act (for example, counterfeit goods)
Unlawful reproductions of any works subject to copyright, and
Prison-made and penitentiary-made goods.
Certain goods may only be imported if you are in possession of the necessary authority/permit.
Some examples:
Firearms / Weapons
Gold coins
Excess currency (cash, banknotes etc.)
Unprocessed minerals (e.g. gold, diamonds, etc.)
Animals, plants and their products (e.g. animal skins, dairy products, honey)
Medicine (excluding sufficient quantities for three months for own personal treatment accompanied by a letter or certified prescription from a registered physician)
Herbal products (Department of Health permit required)
Goods falling within the following allowances may be brought in without the payment of customs duty and VAT as accompanied baggage:
No more than 200 cigarettes and 20 cigars per person
No more than 250g of cigarette or pipe tobacco per person
No more than 50ml perfume and 250ml eau de toilette per person
No more than 2 litres of wine per person
No more than 1 litre in total of other alcoholic beverages per person
In addition to personal effects and the above consumable allowances, travellers are allowed new or used goods in his/her accompanied baggage to the value of R5 000 (2023).
A traveller is entitled to these allowances once per person during a period of 30 days after an absence of 48 hours from South Africa. 
The tobacco and alcohol allowance does not apply to persons under the age of 18 years.

Travellers may import their personal medicaments provided it is for not more than three (3) months' use. This must be accompanied by a prescription issued by a medical doctor.
The most up-to-date information is available on the official websites
The South African Revenue Service – Customs  Home page
SARS – Information for Travellers
For those wanting to travel back to South Africa for a holiday, here are some general tips. You are welcome to submit your own tips and we
The general rule is that entry requirements are determined by your passport. Passport index website. A very handy tool to see for which countries you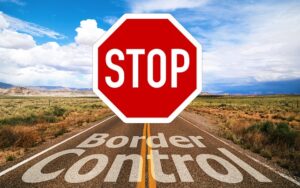 It is very tempting to bring some South African goodies with you when you travel to Germany, and while most items are allowed, there are Restrictions.