"German citizens or citizens from non-EU countries who have an Aufenthaltserlaubnis (residence permit) or a Niederlassungserlaubnis (settlement permit) are allowed to bring their relatives to Germany. This is known as the 'reunification of families.  For short term family visits please refer to the relevant page.
To enter Germany, the relatives require a visa; to continue to stay, they require a residence permit.
A visa allows you to travel to Germany and you apply for it in South Africa. You then apply for your residence permit in Germany.
Reunification of families is limited to the spouse (or registered partner) and joint minor children or for minors living in Germany, their parents.
Other family members, such as uncle, aunts, and grandparents, for example, may only follow in very restricted exceptional cases."
Spouses and registered partners, parents and minors, and unmarried children may migrate to Germany in order to join their family members in order to protect the institution of marriage and the family.
Please note that there are different rules and requirements, depending on your and the person you want to join's citizenship.
As a matter of principle, the conditions vary according to whether you wish to come to Germany to join
As the rules and requirements change regularly, please refer to the official websites for information on a family reunification visa.
You need to submit your application at the German Embassy in South Africa, or at one of the German Consulates in South Africa. You cannot apply for a family reunification visa from inside Germany.
The following types of Family reunification Visas are available
Proof of knowledge of basic German
If you want to join your spouse in Germany, you will need to prove that you have a least a basic knowledge of the German language (Level A1 of the European Language Framework). A flyer from BAMF can be found here
Possible exeptions are:
You or your spouse are a citizen of a member state of the European Union or you have exercised your right of free movement as a German citizen.
Your spouse is a citizen of Australia, Israel, Japan, Canada, the Republic of Korea, New Zealand, the United Kingdom, the United States of America, Andorra, Brazil, El Salvador, Honduras, Monaco, or San Marino.
You have a university degree and can probably find work in Germany thanks to your language skills.
Your spouse holds an EU Blue Card.
Your spouse holds a residence permit as

a skilled worker (§ 18c (3) German Residence Act (AufenthG)).
a researcher 2 (§ 18f AufenthG).
a self­employed person 2 (§ 21 AufenthG).
a person entitled to asylum (§ 25 (1) and § 26 (3) AufenthG) to whom you were already married in your
home country before your partner moved to Germany.
a person who has been granted refugee status or subsidiary protection (§ 25 (2) and § 26 (3) AufenthG) to whom you were already married in your home country before your partner moved to Germany.
a long­term resident from another EU member state (§ 38a AufenthG).

You do not wish to remain permanently in Germany.
It is impossible or unreasonable to learn the language abroad, or this has proven unsuccessful despite your attempts.
You are unable to prove basic knowledge of German on account of a physical, mental or psychological illness or disability.
You are able to cite other circumstances that make it impossible for you to learn the language, circumstances that could constitute a case of hardship.
Joining a third-country national.
According to BAMF documentation, If you are joining your spouse who is a third-country national you are also entitled to take up work if you come to Germany for the purposes of family reunification.
Joining a German spouse
According to BAMF documentation, family members coming to Germany to join their German spouses, for the purpose of family reunification are allowed to work in Germany.
See our visa application tips for information about medical insurance cover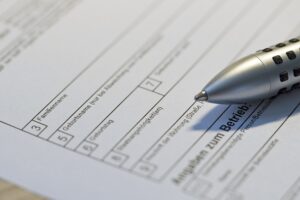 We are not immigration agents, and your first point of contact should always be the German embassy or consulate in South Africa.Most of the information you need to apply for your visa at the Germany Embassy in South Africa can be found on their websiteHere is some additional information that could help when something is not clear.  For individual queries, you can send an email to visacapetown@kaps.diplo.de or use their online form  Friends or Family Visits We
Additional information and tips
When a birth or marriage certificate is required, it must always be an unabridged copy
The embassy only accepts Marriage certificates that were apostilled by DIRCO
Unabridged birth certificates must also be apostilled by DIRCO
We have companies listed that can assist in obtaining unabridged documentation, but remember they cannot speed up the process at DIRCO. You can find a list of these companies here
When your spouse is already in Germany, it is sufficient to supply a copy of their "Anmeldung" you do not have to wait for a copy of their residence card to submit your application.
As with all visa applications, make sure you supply all the documentation required on the Checklist
Unless specifically asked for, documents that are in English does not need to be translated
During your interview, ask if you can keep your passport with you, as the process can take a long time (months), and you will only get your passport back when the visa is issued.
It is impossible to know how long your application will take. To get an indication, see our Shared stories page below.  It is not a fast process, which makes it very difficult if you spouse is already in Germany and you are waiting for your visa. Do everything you can from your side to ensure a smooth application, so there are no hold ups due to missing paperwork.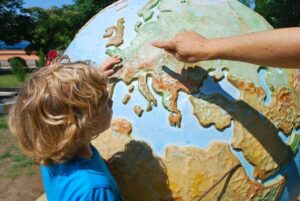 You are all set to start the big move but have no idea where you start. There are so many things to take into considerationYou