A Visa allows you to enter Germany, and stay for no more than 90 days in a 180-day cycle.
If you want to stay in Germany for longer than 90 days, you will need to apply for the correct visa in your home country and once you are in Germany, apply for the subsequent residence permit (Aufenhaltstitel) at the competent Aliens Authority in Germany.
There are two types of residence permits in Germany:
Temporary  – allows foreigners to stay in the Federal Republic of Germany for a longer period of time. Reasons for issuing a residence permit (Aufenthaltserlaubnis) are for example:

Family reunification with German or foreign nationals
for humanitarian reasons
Purposes of residence that are limited in time from the outset (au pair, studies, work contract) or EU Blue Card.

Permanent –  may be granted in the form of a Settlement permit (Niederlassungserlaubnis) or Permanent EC residence permit. The settlement permit entitles you to pursue any gainful employment and does not contain any further restrictions.
Holding a residence permit (Aufenthaltserlaubnis) for several years, a secure livelihood and sufficient knowledge of the German language are the minimum requirements for the granting of a settlement permit.
Proof of residence is in the form of a physical electronic card. Read more about what it offers and how to use it
here.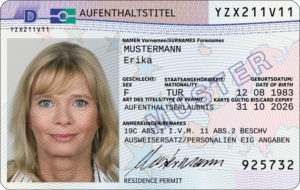 A Visa allows you to enter Germany, but your stay is limited to no more than 90 days in a 180-day cycle.If you want to stay in Germany for longer than 90 days, you will need to apply for the correct visa in your home country and once you are in Germany, apply for the subsequent residence permit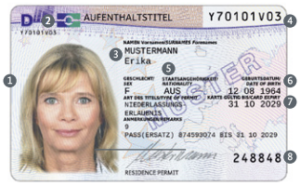 Permanent residence in Germany is called a Niederlassungserlaubnis and may be granted in the form of a Settlement permit or Permanent EC residence permit. Very important!! The card has an expiry date which corresponds to that of your passport. See the remarks section on the card as well as nr 7 below. Germany has a "Passpflicht" law – which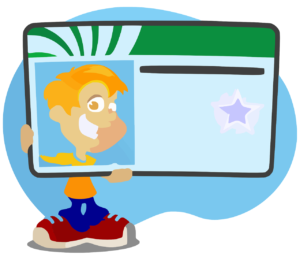 A visa allows you to enter Germany. If you want to stay longer than 3 months you will need to apply for a residence permit (Aufenthaltserlaubnis) at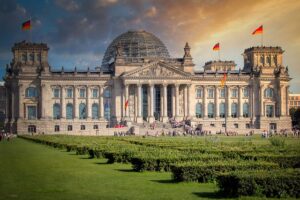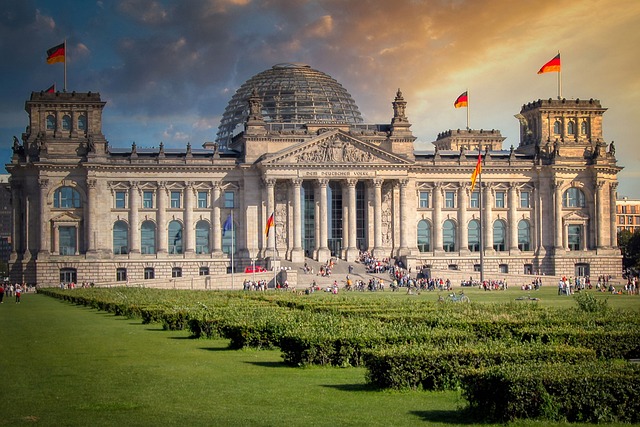 Long Term visas are seen as visits longer than 90 days and will typically be for work or study visits. If your application is approved,
Please note: Although the information on this website has been prepared with the utmost care, we cannot accept any responsibility for inaccuracies contained herein. Always