Depending on the situation, you might need to have documentation authenticated, certified, or make certified copies thereof.
Document authentication
South Africa and Germany are both members of the Hague Apostille Convention, you can find the list of countries here. 
This means when you need to authenticate documentation from South Africa, you can have it Apostilled.
Apostille and Notarisation are not the same. They are two different acts taken on a document and are used for different situations. Here is a summary of the differences between Notarised, Apostilled, and Legalised:
English Term
German Term
Description
Notarisation
die Beglaubigung
etwas notariell beglaubigen
Notarisation is the act of officially certifying a legal document by a public notary. The purpose of having a legal document notarised is to ensure the authenticity of the signatures that appear on the document.
The notary verifies the identities of everyone signing the document and also witnesses the signing. The document is then marked with a stamp or seal.
Notarisation is always included in the Apostille, as it is a main requirement for obtaining the Apostille
Apostille
Apostille
Apostille certificates are a result of the Hague Convention, a treaty between over 100 countries that allows documents issued in one country to be accepted in another.
An Apostille is a certificate that is attached to the original document to verify it is legitimate and authentic so that it will be accepted in other countries
Legalisation
die Legalisierung
Die Rechskräftigkeit
In case the country that you are presenting your documents to is not a part of The Hague Convention here, Legalisation can be done instead.
Jesse Green from Apostil.co.za created an informative document to explain what an apostille certificate really is and when you need it
Information from DIRCO Consular Notarial Services (Legalisation of Official (Public) Documents)
How to get South African documents authenticated when you are in Germany
Apostille
An Apostille is a confirmation of authenticity and allows for a document (for example a birth certificate) to be accepted by authorities in another country.
More information on Apostilles and legalisation can be found here.
According to the South African Embassy in Germany, there are two options to have a South African unabridged birth, marriage, or death certificate authenticated with an apostille in terms of the 1961 Hague Convention:
An application for a new unabridged birth, marriage, or death certificate shall be lodged together with a request for the document to be certified with an apostille (see suedafrika.org/en/visa-sa-documents/south-african-citizen-services.html).
OR
The original unabridged certificate* currently in your possession shall be submitted in person to the Embassy in Berlin or Consulate-General in Munich together with:
a written request (in English) for the unabridged certificate to be authenticated with an apostille;
original passport/identity document and a photocopy (the photocopy would be certified and the original document returned to the applicant); and
a self-addressed A4-size envelope with postage paid (per Einschreiben), to return the original unabridged certificate after the apostille has been affixed.
* As per the advice provided by the Legalisation Section of the Department of International Relations & Cooperation (DIRCO), the document should preferably not be older than one (1) year (see http://www.dirco.gov.za/consular/legalisation.htm#off1).
Please note that in both the above cases, the application/documentation would have to be forwarded to the relevant departments in Pretoria, where they are finalised/issued and returned to our office in the diplomatic freight bag.
An application for a new unabridged birth, marriage or death certificate (with the apostille) may take up to 6 months to be finalised, while an apostille affixed to an original unabridged certificate provided by the applicant may take 2 to 3 months to be finalised.
Such applications/documentation are sent to the relevant departments in Pretoria by diplomatic freight bag on a monthly basis from our office.
Applicants who wish to expedite the delivery of application/documentation to Pretoria may elect to organise and pay for a courier – this should be confirmed when submitting the application/documentation to our office, which must be done in person.  (see http://www.suedafrika.org/downloads/Civic_business_hours.doc).
When the identity of the person signing a document needs to be verified, it needs to be signed in front of a Notary.
Certification and signing of documentation before a South African commissioner of oaths
Documentation may be certified or signed before a Commissioner of Oaths either at the Embassy of the Republic of South Africa in Berlin or at the Consulate General in Munich.
The relevant documentation to be certified and photo identification e.g. passport or identity document must be submitted in person and an appointment made for this purpose by contacting the Embassy in Berlin (Tel. 030 22073 0; Email: berlin.admin@dirco.gov.za) or the Consulate General in Munich (Tel. 089 231 1630; Email: munich.admin@dirco.gov.za).
Certified Copies of documentation
You can get certified copies of your original documentation at your local Bürgerampt, the Townhall or at a Notary. You can use the Ortdienste website to find your local Bürgerampt or Townhall. Click on the Bundesländer and zoom in from there.
In German it is called "eine beglaubigte Kopie".
You will need to show the original document to them.
Certified Translators in South Africa
The German mission in South Africa has a list of certified translators. The list can be found here.
Translation services in on our Website
Based in Cape Town South Africa. I am a born South African, stayed in Munich for 13 years and am back in SA I am a sworn translator for the languages German, English, and Afrikaans
Companies that can assist with documentation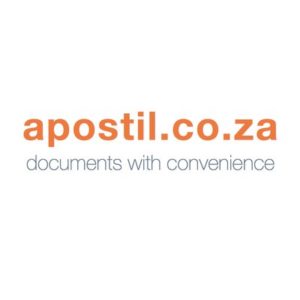 Get South African apostilles, police clearances, birth/marriage certificates, legalisations and much more quickly and efficiently through our legal service. We have helped thousands of people obtain and authenticate South African documents. Apostilles Police Clearance Home
Doc Assist offers assistance with the following services: Unabridged,  documentation – Marriage/Birth/Death certificates Police Clearance Certificates Letter of no impediment (your marital status) Retention of citizenship letter from Home Affairs Legalisation / Verification  / Authentication /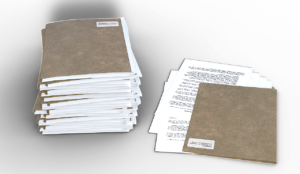 The documents you will need in Germany will depend on your type of visa, your family situation, the company you work for, the schools or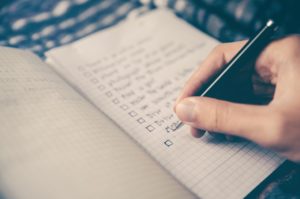 Before embarking on your journey to Germany, it is crucial to be aware of all the administrative tasks that will require your attention. While this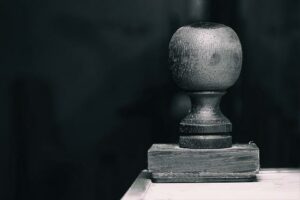 South Africa In South Africa you can apply for a Police clearance certificate at your local police station.The process can take up to six months.