Raising a family in Germany can be a wonderful experience, but with any new adventure, it's important to be aware of the cultural, legal, financial, and emotional differences you may encounter. Although there are similarities between raising a family in Germany and South Africa, there's no doubt that you will face new challenges and opportunities that come with living in a new country. You may find that the German education system, housing policies, and healthcare system differ from what you're accustomed to and it's important to educate yourself on these differences before making the journey. Additionally, navigating the legal and financial systems can be challenging even for native Germans, let alone someone new to the country. Therefore, it's essential to do your research and seek out support to make the transition smoother for you and your family. Remember, this is an exciting chapter in your lives, and with the right preparation, it can be a rewarding and enriching experience for all.
 Having a baby in Germany.
Having a baby in Germany can be a very fulfilling experience for parents-to-be. The country is known for its excellent healthcare system, which provides quality care for both mother and baby. Maternity and paternity leave are also very generous, allowing parents to bond with their child for an extended period of time. Furthermore, there are numerous resources available to new parents, such as support groups and classes, that can help ease the transition into parenthood. Additionally, Germany has a strong emphasis on family values, making it a welcoming place for families with children. From top-notch medical care to a supportive community, having a baby in Germany can be a wonderful journey for those who embark upon it.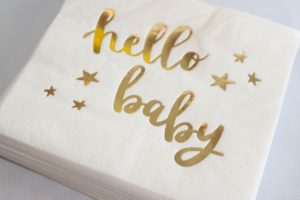 Your new baby needs to be registered at the registry office (Standesamt) within seven days of the birth in order to receive a birth certificate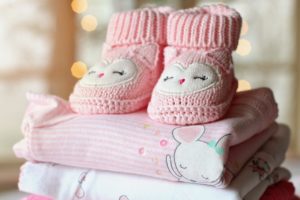 Thinking of starting or expanding your family in Germany? Luckily the standard of German healthcare is very high and Germany has great maternity and paternity
The following websites also offer valuable information:
Parental leave (Elternzeit)
Parental leave is an important benefit in Germany that aims to support new parents during what can be a challenging and demanding period in their lives. It is designed to give mothers and fathers the necessary time off work to bond with their newborn child, as well as to manage the many responsibilities that come with being a parent. Parental leave is an essential component of Germany's labor laws and reflects the government's commitment to supporting families and helping them achieve a healthy work-life balance.
Parental Leave – Very informative page from the Make it in Germany Website
 Elternzeit – Handbook Germany
Pamflet from the Federal Ministry for Family Affairs
The following websites offer detailed information about Family benefits: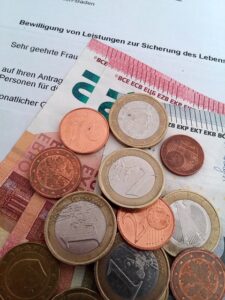 As new parents, both you and your partner are entitled to Germany's generous parental allowance. If you or your partner has recently had a child, you may be eligible to receive parental allowance (Elterngeld). This benefit, funded by the German social security system, is given to all new parents to cushion the loss of earnings caused by the birth of a child. To encourage both parents to spend time with their new baby, the German federal government has adopted a Scandinavian-style policy whereby the entitlement to parental allowance can be shared between the child's parents. The benefit therefore enables both
As a concerned parent, it is vital to grasp a clear understanding of the German school system and how your child will navigate through it. It is important to keep in mind that every educational system varies and it can be overwhelming if you are not aware of the differences. Understanding the variations in teaching methods, grading systems, and school organization can help your child succeed in their academic journey in Germany. Apart from academic adjustments, your child may face cultural differences, language barriers, and social integration challenges that must be tackled head-on to ensure their smooth transition. Being familiarized with these differences will assist you in guiding your child academically and providing them with the support they need to achieve their goals in the German education system.
The German School system is a bit different from the South African models. In Germany, children have to decide very early on their future education choices and the school term starts in August/ September. Germany has an extensive public school system, but some private school options like Montessori, Waldorf and Jena exist. The Catholic church also runs many Schools.There are international schools in most big cities. Homeschooling is not allowed in Germany and School uniforms are not required in public schools A South African Grade 12 could be equal to a German Abitur, depending on your subjects and marks (Note) and possibly the Bundesland. At a
Parental rights and responsibilities
As a foreign parent residing in Germany, it is important to understand your parental rights and responsibilities. You have the right to raise your child and make decisions about their well-being, including their education, healthcare, and general upbringing. You are also responsible for providing for your child financially, which includes covering the cost of their basic needs such as food, clothing, and housing. Additionally, you may be required to cooperate with the German legal system and comply with any court orders related to your child, such as custody arrangements or child support payments. It is essential that you familiarize yourself with Germany's laws regarding parental rights and responsibilities to ensure that you are meeting all of your obligations and protecting the best interests of your child.
The following websites offer valuable information:
You can find the vaccination schedule from the RKI (Robert Koch Institut) 
here.
Measles vaccinations in Germany are now required when you register your child at school.
Parents can be fined thousands of euros if they violate the law
What are the citizen options for my child who grew up in Germany with South African parents. This section will be updated soon
What social and sport groups are available –  This section will be updated soon
We created a searchable table to help you look up the German words you might need during and after your pregnancy.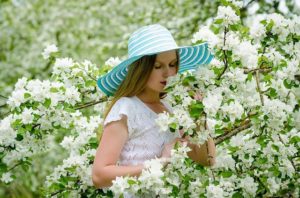 Contraception Contraception is available at pharmacies, but you will need a prescription from your gynaecologist for birth control pills, IUD's and diaphragms. Emergency contraception is also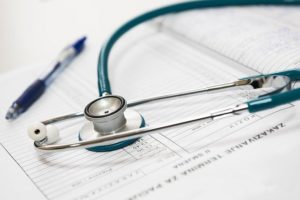 When I first came to Germany, I was fortunate to still frequently travel back to SA, so I did all my check-ups there and tried