The Honorary Consuls are tasked with the promotion of the South African export trade, serve as contact persons for visiting South African business people, distribute general information on South Africa and represent South Africa at functions and receptions.
IMPORTANT: Honorary Consuls do not have the mandate to deal with ANY Consular-related matters e.g. certifying of documents, processing of visa applications, travel restrictions or information around the Corona situation etc. ONLY the South African Embassy in Berlin and the Consulate General in Munich are charged with this. You can find a list of honorary consuls here
All South African citizens / applicants requiring civic services, and who reside in Berlin, Brandenburg, Bremen, Hamburg, Hessen, Mecklenburg-Vorpommern, Niedersachsen, Nordrhein-Westfalen, Rheinland-Pfalz, Saarland, Sachsen, Sachsen-Anhalt, Schleswig-Holstein, Thüringen shall approach the South African Embassy in Berlin: Tiergartenstr. 18, 10785 Berlin 
All South African citizens/applicants requiring civic services, and who reside in Bayern and Baden-Wuerttemberg shall approach the South African Consulate-General in Munich: Sendlinger-Tor-Platz 5, 80336 Munich 
To schedule an appointment at the Consular in Munich please send an email to Munich.CivicApp@dirco.gov.za  and for the embassy in Berlin, use berlin.consular@dirco.gov.za 
All requests for appointments must contain the following information:
 The subject

line of the email: Appointment request
Applicant's first name and surname
Applicant's date and place of birth
Applicant's South African identity number
 Application type e.g. passport
 Contact details (Address + mobile phone number)
Tip: Check your email spam folder as the reply email from the embassy might end up there
Certification and signing of documentation before a Sourh African Commisioner of Oaths
Documentation may be certified or signed before a Commissioner of Oaths either at the Embassy of the Republic of South Africa in Berlin or at the Consulate General in Munich.
 The relevant documentation to be certified and photo identification e.g. passport or identity document, must be submitted in person and an appointment made for this purpose by contacting the Embassy in Berlin (Tel. 030 22073 0; Email: berlin.admin@dirco.gov.za) or the Consulate General in Munich (Tel. 089 231 1630; Email: munich.admin@dirco.gov.za).
The emergency number – 00491728676194 is for South Africans in distress during any emergency situation which includes but is not limited to natural disasters, national security emergencies, etc.  You may call this number only if you are in an emergency situation during non-working hours (i.e. between 4:30 pm and 8:00 am).
The embassy as well as the consulate in Munich offers a variety of Citizen Services for example the renewal of passports or emergency travel documents to travel back to South Africa.
They are also responsible for birth registrations, and citizen issues like renunciation of your South African citizenship.
Additional services include a commissioner of Oaths, Apostille, and registering the death of a SA citizen in Germany. For a complete list of services, visit the South African Embassy in Germany website.
The Department of international relations and Cooperation (DIRCO).
Part of their mission is to provide consular services to South African nationals abroad.
They assisted in the repatriation of South Africans during the COVID-19 outbreak.
What to do if you have issues with appointments, service or documents
Use the Presidential Hotline (17737 or president@presidency.gov.za

(link sends e-mail)

)  which was established in 2009 to create an interactive, accessible and responsive government. Members of the public can use the toll-free hotline to lodge queries or complaints relating to government services. 

The hotline is supported by a network of public liaison officers in national departments, provinces and municipalities. There is also an online Contact Us

form.
You can use the Questions for the Consulate form to send an email to the Consulate in Munich via our website.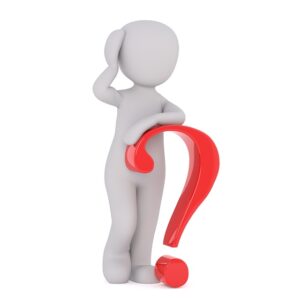 The South African Consulate in Munich offers citizen services to South Africans living in Baden-Württemberg and Bavaria. The form below can be used to contact
Certain documentation for example unabridged birth certificates, marriage certificates and confirmation of marital status can be obtained via 3rd party companies. The following companies are listed on our website.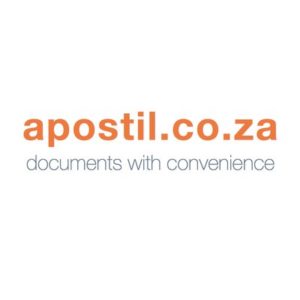 Get South African apostilles, police clearances, birth/marriage certificates, legalisations and much more quickly and efficiently through our legal service. We have helped thousands of people
Doc Assist offers assistance with the following services: Unabridged,  documentation – Marriage/Birth/Death certificates Police Clearance Certificates Letter of no impediment (your marital status) Retention of citizenship
One of the worst things that can happen to you while in a foreign country is having your passport stolen or lost. Germany has a "Passpflicht"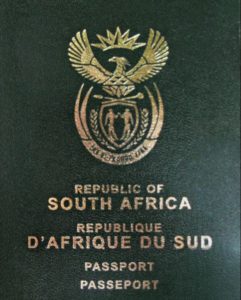 When you apply for your new South African passport in Germany, you have to apply at either the South African Embassy in Berlin or the
It is important to apply for your new passport well in advance, at least a year before the expiry date.Germany has a "Passpflicht" law –