Your Visas are approved, your paperwork is finalised and you are ready to start planning the big move.
This can be a very stressful time, and we hope the information we provide here helps to ease the process.
In general, properties are more expensive in Germany than in South Africa, also when renting. Food and clothing prices depend a lot on where you are buying. Medical insurance is also more expensive in Germany,
The most, expensive cities in Germany with regard to rent are Stuttgart, Hamburg and Munich
Here are some cost-of-living comparative sites to give you an idea: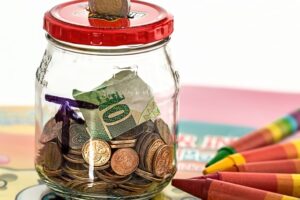 Homepage of the Deutsche Rentenversicherung Information about the German state pension scheme can be found on their homepage for foreign languages. The German site has a lot more information.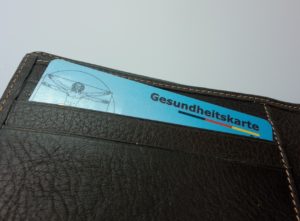 Health insurance is mandatory for everyone visiting or living in Germany.When living in Germany you can either take our private (privaten Kran­ken­ver­si­che­rung – PKV) or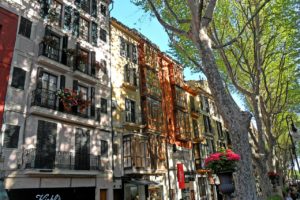 Types of Housing Flat – Wohnung / Apartment. Atlbauwohnung – An old building, that might be protected Dachgeschosswohnung – penthouse but usually with slanted walls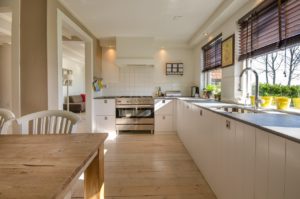 Finding a place to rent is almost like doing a job interview. You have to "advertise" yourself and you will have to go for interviews.
If you have not already, you need to find a place to stay.
The best advice that we can give is to start by renting a furnished place in the city you want to live in, while you wait for your furniture to arrive. This gives you a chance to explore the areas that appeals to you.
Bear in mind that most places in Germany are smaller than what you might be used to in South Africa. Most young people live in the cities in a flat (die Wohnung), or a shared house.
Living in a shared house is very common and is well organised and thought through.
When you are looking for a place with a garden, it is best to look a bit outside of the city.
What to do with my belongings and furniture
You need to decide what to do with your current belongings and furniture. Most of the time this is a very emotional decision, and what you decide will depend on your situation. Many ex-pats stay in furnished accommodation for the first couple of months, to allow them to find their feet. Remember shipping containers can take months to arrive.

Option 1 is to sell everything, but then you have to be certain that you will not return to South Africa soon. You can opt to lease furniture in Germany.   Lyght Living and In-lease offers such services
Option 2 Store your furniture
Many ex-pats who plan to live in Germany short-term, rent out their property and store their furniture. Once you are settled in or have a long-term plans in Germany, you can arrange to have your furniture shipped
Option 3 is to bring your furniture with you, but keep home and room sizes in mind.  Big bulky furniture will not work in most living spaces and it is expensive to ship it.
Do not bring along crockery and linen, it will most likely be cheaper to buy new items here unless you have very expensive or sentimental items of course.
I also find that the curtain rails here are very different from those in SA.  Good places to look online and compare prices are:
www.otto.de.  You can choose the pillow size on their website although the closest to SA Standard is 40 X 80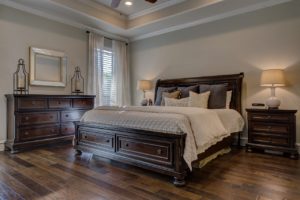 The sleeping arrangements in Germany is a bit different from what we are used to in South Africa. The average German couple sleeps on a bed base with two single mattresses and each with their own duvet.Some would argue for this but I would at least want to share a duvet with my partner.I vacuum packed all my queen size duvets and brought them with me to Germany together with my standard SA pillows.It works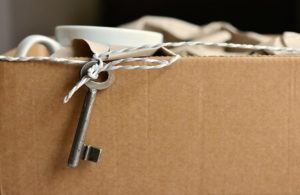 Shipping from South Africa to Germany Here is a list of the companies suggested by members of our Facebook page: Execu Move IMS Shipping Kühne Alpha Shipping Vanguard Logistics Elliot Britannia Brytons South African Relocations – They also offer shared containers and Pet services Shipping from Germany to South Africa Here are some suggestions for shipping companies to ship goods back to South Africa. There is also a FB group called Return to South Africa, where
The consensus among most ex-pats is that is not worth it to ship your standard big electronic equipment. Compare the price of new equipment against your shipping costs. Also, consider repair costs and spare part availability. Brands like Defy and Kelvinator are not available in Germany. Information about the EU Energy-efficient labelling can be found on this page 
 Televisions
In Germany for cable tv, the tv standard "DVB-C" is used: see https://en.wikipedia.org/wiki/DVB-C
For "normal TV" via antenna, the standard DVB-T is used.
So if you TV cannot handle DVB-T or DVB-C, then you will not be able to receive German TV channels.
If your TV doesn't support these broadcasting standards, you can buy a set top box (receiver) which will receive these channels and then shows the channels via an HDMI cable on your tv (like an "mnet decoder" basically). 
Search for "DVB-C receiver" on amazon and you will find many, starting at circa 30€ all the way up to 200€, depending on whether you want additional things like recording.
What clothes should I bring along
There is a saying here, there is no bad weather, just bad clothes :-). 
The winter jacket you bought from Cape Union Mart is just not going to cut it.
Bring along clothes that you can layer and buy a decent wind and rain-resistant winter jacket here.
The shoes you buy n SA are also not made for winter conditions.
In winter it is wet and icy, and with thin soles, your feet will get cold and the soles will have no grip. Another note on shoes, you will most likely walk a lot more, and most pavements have cobblestones. High heels are just not made for that.
Most summer clothes will be suitable here
Here are some sites to compare prices: Galeria Kaufhof, Bonprix, C und A , T K Maxx, Jack Wolfskin – outdoor clothing, Deichmann – shoes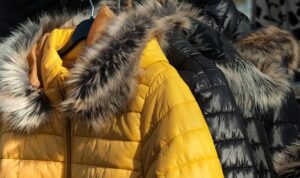 We understand how difficult it can be to find the perfect shop where you can buy new clothes. That's why we took the initiative to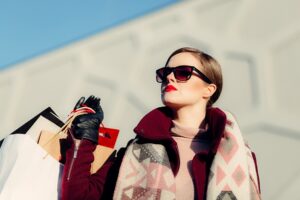 Woman's Clothing The following table is a rough guide for Woman's clothing. Most online shops will have a measurement guide, but even then it might
Shopping in Germany can be a daunting experience if you are not familiar with how things work here. The worst is probably grocery shopping. In
My hobbies, should I buy new equipment
This is a tough question and not easy to answer. It depends on your hobby. How much you can get for your equipment, the shipping costs and the price of buying new equipment will all influence your decision.
Do your homework beforehand, also on the legal and tax issues.
For example, getting a hunting licence in Germany is expensive and you need to do courses as well. Fishing is also very regulated.
Everything you need to know about bringing your furry babies to Germany.
We also listed companies that assist with travel arrangements for your pets
Dangerous (Banned) Dogs Some dog breeds are banned in Germany. There are additional rules for individual states.  Up-to-date information can be found on the Zoll (Customs) website.Some dangerous dog breeds are allowed, depending on the Federal state, and must be registered at the Ordnungsamt. Customs Info Zoll – German Customs, provisions on the import of pet animals Zoll –  Dangerous dogs BMEL – Rules on entering the European Union (EU) with dogs, cats and ferrets Pet Immigration or transport
For a National Visa (long-term type D) you only book your flight tickets after you receive your Visa.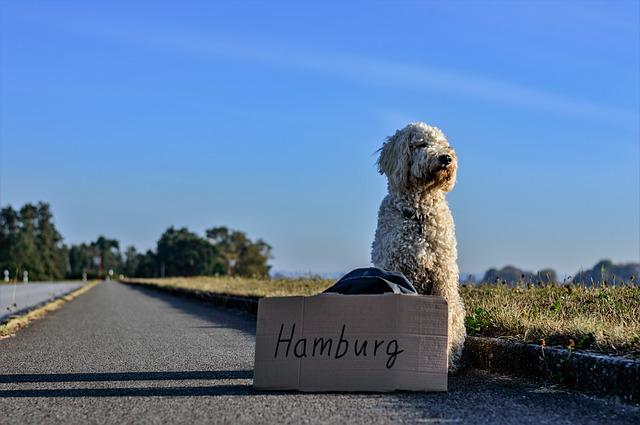 If you're planning a trip to Germany, we've got some travel tips that we think you'll find incredibly helpful.  If you've got your own tips to share, we'd love to hear them!  Simply submit them to us and we'll be happy to include them on the page.  Flights The major airports in Germany are Frankfurt, Munich, Berlin, and Düsseldorf. Direct Flights between SA and GermanyDirect flights from SA are only to Frankfurt and Munich (Seasonal) Lufthansa flies
Television, mobile phones and the internet
Make sure you cancelled all your contracts in South Africa, and apply for services here as soon as you registered your place of living with the Bürgerampt. Remember to cancel your TV license in South Africa. You will get a GEZ letter as soon as you are registered,  to pay your broadcasting fees
Internet in the cities are very good and most use cable. In the smaller towns, you might have to use your good old telephone line or 3G.
Most internet providers offer an internet package, with television and mobile services.
The most popular are Telekom, Vodafone, and O2
The TKMoG (Telecommunications Modernisation Act), will come into force on December 1, 2021. If the provider does not provide the contractually agreed transmission rate, the customer can now reduce the monthly fee based on the newly introduced proportional reduction right. A special right of termination can also be used under certain circumstances. If a technician does not come on the agreed date or if there is a fault that has not been rectified, this can lead to compensation claims against the provider.
Another change is that providers have to offer a 12-month contract and not only 24-month contracts. If the contract has expired you can now cancel it with a one month notice period. Previously your contract was automatically extended for another year if you did not cancel it in time. The new regulation will also apply to existing contracts.
Internet, mobile and television packages are usually sold as a bundle. Fibre is available in most big cities but not in remote towns. Legal After registering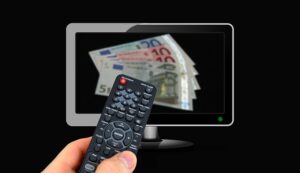 Television Licence (der Rundfunkbeitrag/GEZ-Gebühr) The first thing you are likely to get in your new mailbox after registering at the Bürgeramt is a reminder to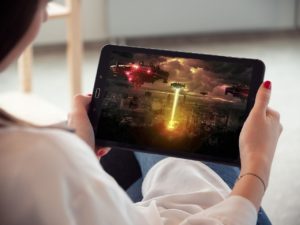 Your best option to legally watch South African products is to get a subscription to Showmax or Netflix. Showmax Unfortunately Showmax will only be available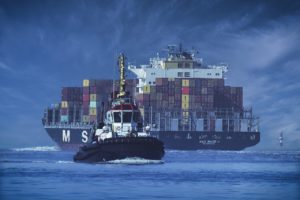 The following information was shared to us by someone who went through this process. What documents do you need Proof of ownership – Proof of