There are several approaches to learn German, all of which can help you achieve your language learning goals. You can opt for convenient online sites that offer a range of language courses or download mobile apps that make learning on-the-go a breeze. Alternatively, you can choose to attend classes where you'll benefit from practical and interactive lessons that help you build your language skills.
It's worth noting that Germany uses the European Language Framework, which helps learners to gauge their proficiency levels, identify areas of improvement and work towards achieving internationally recognized language certifications. 
European Language Framework
Online German courses are becoming increasingly popular among students and professionals who wish to improve their language skills.
If you are considering taking a German course online, you may be pleased to know that there are several institutions that offer high-quality language instruction. These courses typically cover a range of language competencies, including reading, writing, speaking, and listening comprehension. 
For small school going children – Scoyo
The following institutions offers traditional classroom courses which provides face-to-face interactions with instructors and peers. You will have the opportunity to learn German in a supportive and structured environment, with experienced instructors who will guide you through every step of the process. 
The best way to learn any language is by attending classes and practicing it in a real-life setting. Not only do these classes enhance your language skills, but they also expose you to German culture and open doors to new friendships and experiences.
The first hurdle is to pass the A1 and A2 exams. The following websites offer mock exams to help you prepare for the exams..
Goethe practice materials
DW Placement Tests
My German Teacher is a Youtube channel, they offer tips on how to pass the A1 exams
If you are looking for one-on-one German classes, we have German tutors listed on our website  
Before lockdown I taught German in the evenings as part of classes the Deutsche Schule Durban offered to adults and children. During lockdown things went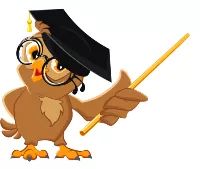 As an English teacher i am always looking at fun ways to interact with my students, especially during the stay at home times we have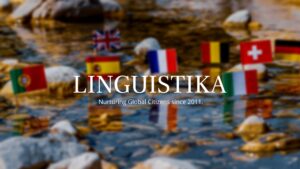 A Multifaceted Language Service founded by Stephanie Schaffrath TAILORED ONLINE LANGUAGE TUITION: With over 12 years of experience teaching languages, Linguistika is committed to providing
Learning a new language can be a daunting task, but thanks to modern technology, we now have access to iteractive language learning apps that makes learning fun.
Another fun way to learn german is by listening to podcasts or watching videos.
Audible has a great selection of audio books
DW has news reports that are spoken slowly 
The Easy German Podcast
Verbs are actions or a state of being. An example of an Action is, I eat. An example of a state is, I am hungry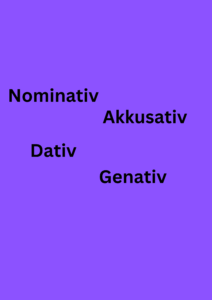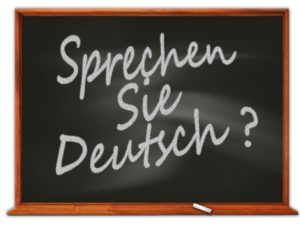 Here are some links to German Grammar information.It is a compilation of information I gathered over time. I hope you find it useful. Please notify