If you only have a South African passport, you need a visa to visit the UK, it does not matter if you have Permanent residence in Germany. Your German Residence allows you to travel inside the Schengen area. There are no special rules if you are married to a German or other EU citizen. You still travel on your own passport.
The UK is not part of the EU, and is also not part of the Schengen area.
If you have a German passport, you can stay in the UK as a tourist for up to 6 months without a visa, but you must meet the standard visitor eligibility requirements. 
According to the Gov.uk website, "You may be able to apply to come to the UK for free instead of paying for a visa if your partner or family member is a British citizen or from another European country. They (Your partner) must have been living in the UK before 1 January 2021."
This means you still need a UK visa, but the Visa Fees may be waived if you are married to an EU spouse and you traveling with your spouse.
Please note, you are responsible for your own legal clarifications. No liability accepted.
You might need a visa to pass through the UK in transit (on your way to another country). 
You can use this tool to check if you need a transit visa You can find additional information about Transit visa's here.
You will need the following information to do the check:
The nationality on your passport 
Reason for travelling to the UK (Transit, on your way to somewhere else)
Where you ae travelling to, there are different rules for the Republic of Ireland, the Channel Islands and the Isle of Man.
Will you pass through UK border control? You always pass through border control if you leave the main airport building for any reason or if you need to collect your bags and check them in to your onward flight. You must also pass through border control if both your onward flight leaves on a different calendar day to when you arrive and there's nowhere for you to stay overnight in the airport, for example in a transit hotel. 
Check with your airline if you're not sure if you'll pass through border control. There are more than one airport in London (Heathrow – LHR,  Gatwick – LGW and London City – LCY) 

Your Exemption status. If you are in the EU on a category D visa or have Permanent Residence in the EU you might be exempted for needing a Direct Airside Transit Visa or a Visitor in Transit Visa
Exemptions that may apply if you have one of the following
 

a common format residence permit issued by an European Economic Area (EEA) country or Switzerland

a uniform format category D visa for entry into a country in the European Economic Area (EEA) or Switzerland
Information is from the www.gov.uk website and was valid on 23 January 2023. These can change at any time, so please always refer to the official website. We only mention guidelines on this page and do not take responsibility for the correctness of the information. 
You can apply for most types of UK visas online.  You will need to submit your biometrics at a VAC center
Visa application centers (VAC) in Germany- TLS Contact, they have offices in Berlin, Munich, and Düsseldorf
Information on the application process can be found here. 
When asked about your Identity Card, click on Yes and add your South African ID details if you are only travelling on a South Africa passport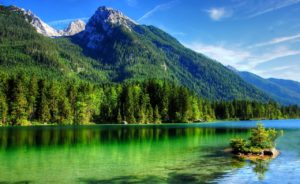 Germany is a beautiful country with diverse landscapes and many regional specialties.To add your suggestions please submit it via this formBelow are some travel inspiration
The general rule is that entry requirements are determined by your passport. Passport index website. A very handy tool to see for which countries you
Travel within the Schengen Area "The Schengen Area is a zone made up of 27 European states which have officially abolished passports and other types of