Do you want to invite friends or family to come and visit you in Germany?
For their trip, they will need a tourist visa, which is one of the short stay (less than 90 days) Schengen visas.  There are two types of tourist visas. One is for general tourist and the other for family and friends who wants to visit someone in Germany.
More information, application forms and requirements can be found on the German Embassy website.
The requirements are very clearly stated.
What is not always clear is how to supply the required documentation in special cases for example an older person that wants to come to visit and is not working and find it difficult to get Medical/Travel insurance.
How soon can you apply
Duly completed application forms may be submitted six months prior to your intended travel date. Do not wait too long to apply,  our suggestion is at the latest two weeks before the planned travel.
Proof of Willingness to return to South Africa
This section is extremely important. You can also elaborate on the invitation letter.
The following are listed as proof of Employment by the embassy
If employed: current letter of employment with an original signature)
If self-employed: company registration document
If student: current proof of school/university registration confirming that the student is exempt from attending lectures during the requested travel period, with an original signature. This is also relevant for school-going children. They will need to have a letter stating that they are exempt from attending class, or that it is a school holiday period.
If medical doctor: valid license to practice from HPSCA and copy of the HPCSA card
if other employment situation: current proof of occupation
Unemployed/Retired:
If unemployed or retired:
Copy of ID of Spouse and Marriage Certificate or Birth Certificate of minor children
If unemployed or retired and single without minor children:
proof of financial assets
proof of Property Ownership and/or proof of residency and/or Pension certificate
Note: Proof of Residence can be a utility bill/rental agreement/signed letter from the property owner with a copy of their ID
Proof of financial status and sufficient funds
The requirement is 45 euros per person per day (2022)
This can be proved by the visitor submitting their own bank statements for the last three months or the host can sign a formal letter of obligation for the person they are inviting (Verpflichtungserklärung)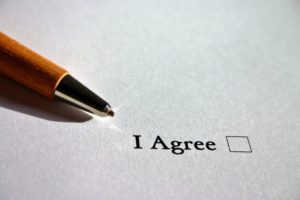 One of the requirements for both short-term and long-term (National) Schengen Visas is Proof of financial status and sufficient funds. When you want to sponsor someone's visit, for example, your parents or other family members, and they cannot prove their own financial means, you need to complete a legalised letter of obligation or "Verpflichtungserklärung". This form
Documents proving purpose of travel
The following must be included by the applicant as  proof of the Purpose of Travel
Invitation letter from the inviting party, with dates, names, addresses and signature

Copy of passport of the inviting party

Copy of the residence permit of the inviting party, if you do not have a residence permit yet, add a copy of your Meldebestätigung 

Letter confirming that the applicant was granted leave from their company (if employed)

 If the Invitation does not include accommodation: Proof of accommodation including the complete address for your entire stay in the Schengen area

Flight

reservation (round trip), rail tickets and others if applicable.


The invitation letter should include the following:

The travel dates
The name, address, and ID number (Aufenhaltstitel) and if applicable your South African passport information of the inviting party
Names of your guests, and their passport numbers
Inviting party's signature
The following is a suggestion to add to the invitation letter:
A short paragraph explaining the relationship (old friend, grandparents etc), a short itinerary and some proof that your guest will return to South Africa again and on time 
If they have a rental agreement, this can also be attached to support their intention of returning.
If the invitation does not include accommodation at your home:
Proof of accommodation including the complete address for their entire stay in the Schengen area must be added.
Here is an Example Invitation letter as a suggestion. You can also find examples here:
As part of the Documents proving the purpose of travel, a flight reservation(round trip) is required.
According to TLSContact, you can submit a flight itinerary, and once the visa is granted buy the real tickets. This is a bit of a grey area, as the Embassy also want proof that the person will return to South Africa, and real flight tickets are added proof thereof. Also, see Schengenvisainfo
Flight itinerary – a detailed schedule of flights including departure and arrival times, airlines, flight numbers etc.
Flight reservation –  This is not an actual flight ticket, but a reservation on the airline's system. 
Flight tickets – Actual flight tickets issued in your name
Overseas medical travel insurance for Schengen States
Insurance by TIC, a South African company,  is accepted by the Embassy and is well known in the travel industry.
Travelsure

 from Old Mutual is also accepted by the German Embassy in South Africa
Try the following companies for insurance for older people:
Children will also need a passport and a visa to visit Germany. South African school-going children will need a letter from their school stating that they are exempt from attending classes or that the trip will take place during the school holidays.
Additional documents needed for children under the age of 18 for Visa application:
Full unabridged birth certificate (containing father's and mother's name) in original and copy
Guardian's/parents' declaration of consent signed by both guardians/parents in original and copy from Home Affairs
Copy of the first page of the passport of parents/legal guardian(s)
The rules for travelling with children travelling through South African Ports of Entry, accompanied and unaccompanied can be found on the Department of home affairs website.
– Here is a link to the Suggested Parental consent letter from the Department of Home Affairs. It does not need to be notarised.
Visitors can be issued with a single, double or multiple entry visa. Tip – always select multiple entries on the application form. 
The reason for their visit and any restrictions will be added to their visa. When you have family that visits you often they can apply for a long-term visa valid for one, three or five years depending on the applicant's visa and travel history. The 90/180-day rule will still apply
More info can be found on the SchengenVisaInfo website.
Single-entry visa
A single-entry visa allows its holder to enter the Schengen Area only once, within the given period of time, as mentioned in the visa sticker affixed to their passport. Once the visa holder exits the Schengen territory, he or she can no longer go back, even if they have not spent there the number of days as permitted by the embassy that issued them the visa.
Some people confuse the single-entry visa, thinking that it is about the number of countries the visa holder is permitted to visit and that it allows them to enter one single country. In fact, the territory you are permitted to visit is given close to the "Valid for" tag on your visa sticker, whereas the time you are permitted to stay is given close to the "Number of entries" tag.
Multiple-entry visa
A multiple-entry visa allows its holder to go in and out of the Schengen Area as many times as he or she wants, as soon as they do not violate the 90/180 rule.
Based on how frequently you travel to the Schengen zone, you may apply and obtain one of the following multiple-entry visa types:
1-year multiple-entry visa
3-year multiple-entry visa
5-year multiple-entry visa
There are three types of Schengen visas. Type "A" is for airport transit, "C" is for a short stay (> 90 days)  and "D" is a long stay (<90 days) visa. Visitors will get a Type "C" Visa
How to check the visa restrictions:
 Gültig für/Valid for – Is it valid only for Germany or for the Schengen states
The reason for your visit and any restrictions
Number of entries – MULT (Multiple) double, or Single entry
 Be aware of possible fines for illegal downloads by visitors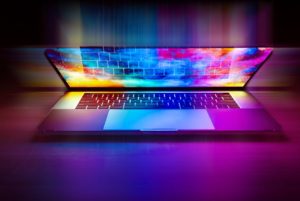 Copyrights in Germany are governed by GEMA, a government-mandated collecting society and performance rights organization. GEMA:  The Gesellschaft für musikalische Aufführungs- und mechanische Vervielfältigungsrechte, or in English, the society for musical performing and mechanical reproduction rights. Germany has stringent copyright laws.Do not violate copyright laws by illegally downloading a film, music, or other web content.  Inform yourself about what is allowed and what the penalties are for not adhering to the rules.You can also be held responsible for any downloads in your household, also from visitors using your internet connection. Article from Deutsche Welle about illegal downloads and what to do
Insurance for Guests from abraod
Your guests will have to take out travel insurance for their visa application. Something you can do to op that is take out Insurance for foreign guests here in Germany. It can cover damage to rental property liability insurance and medical treatment. It of course depends on the policy you choose. It offers you and your guests additional peace of mind. 
Some providers offering Insurance for Guests: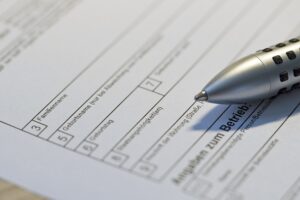 We are not immigration agents, and your first point of contact should always be the German embassy or consulate in South Africa.Most of the information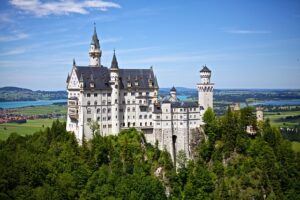 According to the German Embassy in South Africa, "South African passport holders require a visa to enter Germany.  It is important to note that if you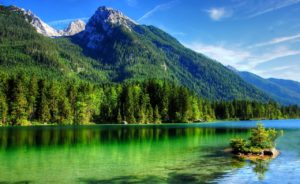 Germany is a beautiful country with diverse landscapes and many regional specialties.To add your suggestions please submit it via this form Below are some travel