It is important to apply for your new passport well in advance, at least a year before the expiry date.
Germany has a "Passpflicht" law –  (1) Foreigners may enter or stay in the federal territory only if they possess a recognised and valid passport or passport substitute unless they are exempt from the passport requirement by virtue of a statutory instrument. For the purpose of residence in the federal territory, possession of a substitute identity document also suffices in order to meet the passport requirement (section 48 (2)).
(2) In justified individual cases, the Federal Ministry of the Interior or the body designated by it may permit exemptions from the passport requirement for the purpose of crossing the border before the foreigner enters the federal territory, and for a subsequent stay of up to six months 
When you apply for your new South African passport in Germany, you have to apply at either the South African Embassy in Berlin or the Consulate in Munich, depending on where you live.
Please find the official information on the Consulate's website
After submitting your application, the documents are sent to South Africa, and when your new passport is sent back to Germany you will get a notification that you can come collect your passport. Important! – The South African embassy or consulate cannot influence the processing time.
What to do if you need to travel to South Africa but your passport expired?
Step 1.
You can apply for an emergency passport (Travel certificate), and with this, you can travel to South Africa but cannot travel back to Germany.
South African citizens who have to travel urgently for reasons of death, sickness or other emergency / urgent matter e.g. loss or theft of passport while overseas, are entitled to an emergency passport (travel certificate), which is valid for a maximum period of nine (9) months,
The emergency travel certificate is for a single journey only, to return to the Republic of South Africa
An emergency passport (travel certificate) can only be issued to applicants who have 13-digit identity numbers and whose fingerprints have been previously classified on the National Population Register.
We also want to emphasize the following appeal from the consulate:
The embassy and consulate are overloaded with travel for "emergency" applications or enquiries that it becomes difficult to class exactly which cases are an emergency. On emergency travel, our appeal is that we are contacted will real cases of emergency so we can help. What has been happening is people writing to us about "emergencies" only to overload us and we end up dealing with cases under the guise of "emergency". What this does is delay resolving real cases of emergency because we are suddenly flooded with "emergencies" as a way for people to travel. This becomes unfair in so far as attending to real cases of emergency is concerned.
Step 2.
Make sure you have proof of your German residence. Remember that your Residence card has an expiry date. " The card's period of validity depends on the validity of your temporary residence permit. If you have a permanent residence permit, the card is valid for a maximum of ten years and then has to be re-issued. In either case, the electronic residence permit is only valid as long as the validity of the corresponding passport or substitute passport that is also entered on the front of the card. Therefore, make sure that you apply for a new passport or substitute passport in plenty of time before it expires." – as per BAMF.
If your Residence card expired, please contact the Ausländerbehorde as soon as possible, they might issue you with a Fiktionsbescheinigung (Temporary proof of German Residence) to allow you to re-enter Germany
If your Residence card is still valid – "Re-entry to Germany is easy, if your residence permit is still valid and you still have the old passport.
Take your old and new passports and your residence permit with you on your trip.
However, we recommend that you enquire about the entry and exit conditions of the country you are visiting before you travel abroad (for example at the embassy of the country you are visiting)." according to Service.Berlin
Relevant
Gesetze
§3, §4 and §13 AufenthG Art 5″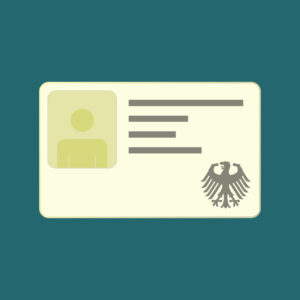 To stay in Germany longer than 90 days in a 180 period, you will need a residence permit. Qualifying for a residence permit will depend, among other things, on the type of visa you applied for. Your long-stay visa allows you to travel to Germany. Within two weeks after arrival in Germany, you need to register at your local town office and Immigration authority. See Registering at the local town office. You will receive a Meldebestätigung (Certificate of registration at the main residence) After registering at the relevant immigration authority (Ausländerbehorde), you will be issued a Residence permit. Fiktionsbescheinigung Due to
Step 3. 
Travel to South Africa and apply for a new passport in South Africa. If you do not have a valid residence permit or Fiktionsbescheinigung, you will have to contact the German Embassy in South Africa and apply for a visa to travel to Germany.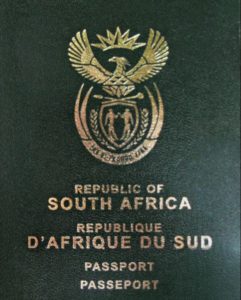 Applying for a new Adult Tourist passport in South Africa can be done online via the Department of Home Affairs E-Services. This service allows you to fill in the application form online and make an appointment for your biometrics.  Biometrics can be done at participating banks. You do not need to be a client of the selected bank.  You can collect your passport at the selected bank. The current turnaround time for an adult Tourist
Step 4. 
When you are back in Germany, visit the Ausländerbehörde, and apply for a new Residence card linked to your new passport. The Ausländerbehörde and Bürgeramt are not always connected, therefore it is advised to also update your details at the Bürgeramt.
Please be aware that it is illegal to enter and exit South Africa on another passport if you are still a South African citizen. You can be fined for doing this.
"In terms of the South African Citizenship Amendment Act of 2004, which came into effect on 15 September 2004, it is now an offence for a major (over 18 years of age) South African citizen to enter the Republic or depart making use of the passport of another country.
Furthermore, it is also now an offence for such a citizen, while in South Africa, to use his or her foreign citizenship or nationality to gain an advantage or avoid a responsibility or duty.
Essentially, the Amendment Act provides that an adult South African citizen, who has dual citizenship or nationality, can freely use his or her foreign passport outside South Africa. However, they must use their South African passport to depart from or enter South Africa."
Children under 18
There is no requirement to enter and leave South Africa with your South African passport. See section 26B of the South African Citizen Act
General information about South African passports is available on the website of the Department of Home Affairs
Dual Passport rules from the South African Embassy in Germany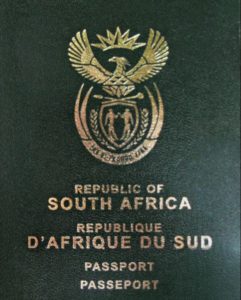 When you apply for your new South African passport in Germany, you have to apply at either the South African Embassy in Berlin or the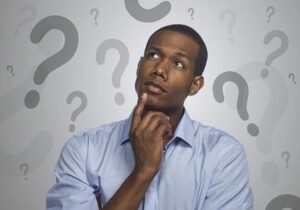 You can use the "ask the consul" page to submit questions to the Consulate Here are some of the questions and answers we received so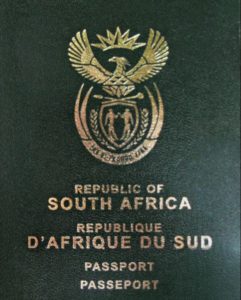 Applying for a new Adult Tourist passport in South Africa can be done online via the Department of Home Affairs E-Services. This service allows you