Where to find information
The Bundesamt für Justiz publishes the laws and regulations to a the Gesetze im internet website.
The main site is in German, but there are translations available, with the following notice "Translations of these materials into languages other than German are intended solely as a convenience to the non-German-reading public. Any discrepancies or differences that may arise in translations of the official German versions of these materials are not binding and have no legal effect for compliance or enforcement purposes."
For the English translations please visit this page, it covers the Basic Law for the Federal Republic of Germany.
Your main source for the most up-to-date information should always be the website of the Bundesministerium der Justiz und für Verbraucherschutz.
The site is also available in  English and is called "The Federal Ministry of Justice and Consumer Protection."
Federal State, districts and towns
Some laws and regulations are governed by the Federal state, the district or town. For more information visit the official sites of the Federal states, districts or towns
The European Union Agency for Law Enforcement Cooperation is the law enforcement agency of the European Union (EU)  to handle criminal intelligence and combat serious international organised crime and terrorism through cooperation between competent authorities of EU member states.  
Please take note of the notice by Europol regarding scam calls. Europol will never call you directly. There is also a link on their website where you can report such calls
The person receives messages from inside the Booking.com website/app, seemingly from the hotel they booked. The "hotel" tells informs them that their payment didn't go through. The reasons can be your credit card details are old or are being declined. The scammer then says you have to make a payment within 24 hours else you will lose your booking. They ask for your credit card details and if this is declined, they ask for an IBAN payment or direct transfer (in this case it was a bank in the UK) to confirm the booking. They send you an external e-mail with the banking details. Do not do anything without consulting the hotel directly (not via the chat in Booking.com) or phone Booking.com. To phone them you will need the booking confirmation and pin code related to your booking.
Be very vigilant, everything seems legit.
What might be happening is that the specific hotel has been hacked, so the scammers have access to the chat window in the Booking.com app or website, as well as all your booking details. If this does happen to you, and you made a payment, contact your bank immediately, and I would suggest blocking your credit cards as well. Also, open up a criminal case at the police station and contact Booking.com. Remember your credit card might offer you extra protection in such cases, try not to make direct transfers.
In an emergency please use the 110 number to call the police or the 112 number which is the national emergency number. See the links below for a complete list of emergency numbers.
For non-emergencies, call your local police office or visit them. Even petty crimes like scam calls or petty theft should be reported and will be taken seriously by the police.
Most federal states have an "Online-Wache" page where you can report a crime online. 
Federal criminal police (Central office)
das Bundeskriminalamt (BKA)
Federal police force
die Bundespolizei
Every state also has a federal investigation bureau that help solve crimes on state level
das Landeskriminalamt (LKA)
Federal State Police
die Landespolizei.
Each federal state has their own police force
Police force that handles public safety, general law enforcement and traffic enforcement
Schupo / die Schutzpolizei
Criminal investigation department
die Kriminalpolizei / Kripo
Traffic police
die Autobahnpolizei
Emergency number for the police
110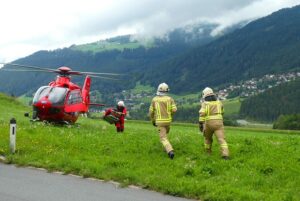 It is very important that you are aware that according to Section § 323c of the Criminal Code (Strafgesetzbuch) your are obliged to help a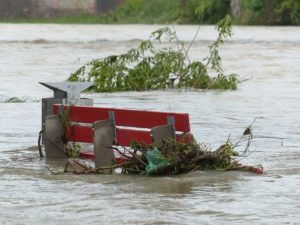 The Federal office of Civil protection suggests that you keep certain items in your house so that you can be prepared in a disaster situation.Such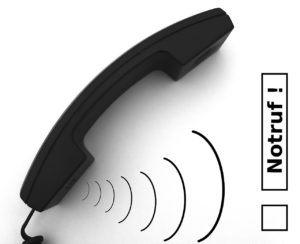 The following numbers can be dialled in an emergency, either from a landline or mobile phone. 112The national emergency number. This can be used for