Types of learning institutions
Hochschule is the name for higher education. Under this, you can get the following institutions. 
Fachhochschule – University of applied sciences. 
Technische University – Technical University 
University – for academics. They offer doctoral and research programs
Hochschule does not mean "Hoërskool" or "Secondary School"
If you want to study in Germany or are looking for a Master's in English, pop over to this very resourceful website about studying in Germany at a University or Higher Education Institution.
You can search for degree programs on this website. They also offer the option to choose the course language in the search function.
It is also a good source of information about Doctoral Studies.
"Uni-assist e.V, the working service point for international student applications, is an association supported by approximately 170 German universities.
Uni-assist provides processing and evaluation for international student applications."
Deutscher Akademischer Austauschdienst
The German Education system
Attached is a pdf file for the Practical Guide for International Students (7th Edition)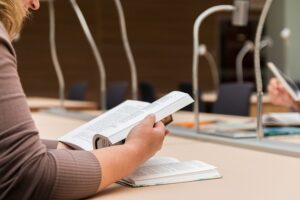 Prep Course for University The study in Germany website is an excellent "If you want to study in Germany as a non-EU international student, you must first check if