NRW is the most populous state in Germany. There is also an abundance of castles, churches and nature parks.
Here is a link to the official Website. They also have information about day trips.
The Eifel region- (The Eifel is a low mountain range in western Germany and eastern Belgium. It occupies parts of southwestern North Rhine-Westphalia, northwestern Rhineland-Palatinate)
The Rhineland region embraces the land on the banks of the Rhine in Central Europe.
Most dishes are hearty and homely.  Get some inspiration from the Culture Trip
Rheinischer Sauerbraten
Halve Hahn – rye roll, halved and topped with Gouda cheese and mustard served with pickles and onions
Himmel und Erde – good old potatoes
Reibekuchen or Kartoffelpuffer
Rheinischer Döbbekooche (Döppekooche) is a type of potato cake although it looks more like a potato bake
Rheinisches Apfelkraut – especially during winter
Kölsch – a top-fermented beer served in 0.2-liter glasses called Stangen
Pfälzer Saumagen – Stuffed pigs stomach
Pfälzer Spundekäs  a spread made from cream chees, quark and sour cream
Westfälischer Pickert – potato pancakes
Grünkohlessen Kale, sausages, baked sweet potatoes, bacon and mustard.
Westfälische Rinderwurst – Sausage made with beef, vegetables, barley or oatmeal, and spices
Bonn
Poppelsdorfer Schloss
Haus der Geschichte – a museum that gives a summary of the contemporary history from the end of world war 2 until now
Cologne
The amazing cathedral is right next to the main station. Worth a visit even if only to sit within the church and look at the stained glass windows. Downstairs and to the side can also be looked at when gates are open to the public. The acoustics are amazing when a choir sings.
Duisburg
Toppersee – water skiing and go-carting
Tiger and Turtle  – an artistic staircase that looks like a rollercoaster. based upon a hill, so gives a lovely view over the surrounding areas. At night a good photography venue as it is lit up.
Zollverein Industrial park in Duisburg
Dusseldorf
Essen
Villa Hugel – a palace with gorgeous gardens
Kleve
Schloss Moyland – a beautiful moated castle that has a wonderful handmade Christmas market in December
Schwanen Castle – a town full-on history and old buildings
Koblenz
The Ehrenbreitstein Fortress
Schloss Koblenz – castle within the city. Also, look for the famous fountain … be careful when the fountain squirts
Oberhausen
Gasometer in Oberhausen – a fantastic interactive art exhibition on four levels. You can take the lift and see a lovely view over the city from on top
Sea-life in Oberhausen
Legoland Oberhausen – you can buy a combo ticket with sea life above – an adult needs to accompany a child to get entrance into Legoland … seriously.
Other
List of castles
Altena  – Burg Altena – was being renovated at the time, but a grand castle on top of the hill on a quaint town
Andernach– the world's highest cold-water geyser – take a walk through a quaint little town, head down to the information centre, buy your tickets there, catch the boat up the river, and walk up to the geyser. You can even get to taste the water that squirts out. Brilliant outing
Atterndorn Dripstone Caves – Attahohle Caves and Biggersee – fabulous caves to walk through and a lovely restaurant to get a bite to eat afterwards before walking around the Biggersea.
Isselburg – Wasserburg Anholt is a moated castle with gorgeous gardens
Jüchen – Schloss Dyck Good place to see Tulips when in season. The gorgeous yellow castle usually hosts the light festival. Well worth the entrance fee
Grevenbroich area – Tulip fields in a privately owned property, but visitors can take photos and buy the tulips. A closer version if one is not able to drive to Keukenhof in Holland.
Hagen – Schloss Hohenlimburg – a delightful castle to visit especially when its Christmas market time
Halten am See – the beautiful lake
Halten am See – Kletterwald Halten – for those adventurous folk wanting to climb between trees
Hamm Maximillian Park – beautiful gardens with a wonderful butterfly house within (separate entrance fee)
The town of Herdecke – beautiful old buildings
Hornbad Meinberg – The Externestein – awesome rock formations and lovely nature trails. Open grass area to have picnics.
Konigswinter – Schloss Drachenburg – can hike up or catch the shuttle. Allow time to explore the surrounding area
Krefeld –  Burg Linn – museum and history of the area
Krewelshof Pumpkin Farm- Eiffel area – each year is a different theme where Amazing displays are set up all made out of pumpkins. Has a nice restaurant and shop.
Mettmann –  Neanderthal Museum
Mönchengladbach – Schloss Rheydt – gorgeous peacocks in the main entrance courtyard
Mörsdorf – Hunsrück mountains Geierlay Brücke – a suspension bridge – a good days outing and hiking in nature
Nettetal – The Kaldenkirchen Sequoia farm – is only open on Sundays. Accessible via public transport if planned well.
Ratingen – Wasserburg with restaurant, peacocks outside
Solingen – Schloss Burg – accessible by a ski lift type conveyor belt, can walk inside the castle wall, lovely restaurant, cool view. Worth a visit. Takes 15 minutes to walk down to the parking area.
Nettetal – Schloss Krickenbeck and Krickenbecker See – lovely lake area and nature reserve, walk-in forested area
Neuss – Ski Halle – snow all year round – dress warm and live out a dream of skiing locally
Vreden – Zwillbrocker Venn  – a nature reserve with flamingos. June through September the baby flamingos can be observed too.
Westerholt  – Das alte dorf – all the old Fachwerkhause – a picture-perfect postcard village. So worth a visit. Felt like I had stepped into a different world. The church is also a sight to see
Wuppertal – The Schweberbahn – the newly renovated bahn is worth a ride
Xanten – Roman Archeological Park – lovely days outing.
The Deutsches Eck Monument – where the Rhine and Moselle rivers come together in Koblenz
The Grafenberger – Aaper Wald area for hiking around in nature
Credits
Thank you Kerry-lee Simmonds for your travel tips and photos
South African Businesses in the Area

The Shaka Zulu has an innovative food and bar concept: you enter the unorthodox lifestyle of the African Township which remains ever faithful to its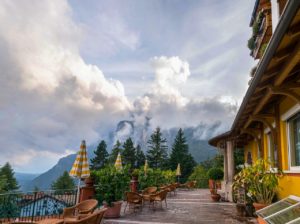 The hotel descriptions in Germany are very different from those in South Africa. Here is a shortlist, of some of the most popular types, with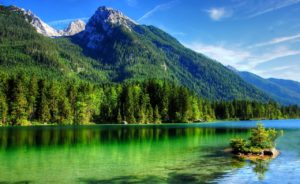 Germany is a beautiful country with diverse landscapes and many regional specialties.To add your suggestions please submit it via this form Below are some travel
German Climate Germany's climate is temperate and marine, with cold, cloudy winters and warm summers and in the south occasional warm föhn wind. The greater