South African citizens who lives abroad or who are abroad on election day, can vote in the 2024 National elections. 
According to the IEC website – "South African citizens abroad who wish to vote in the next South African National Elections must be registered to vote and are required to inform the Electoral Commission of their intention to vote outside of the country (VEC 10)."
Information about Voting abroad IEC and Information about registering abroad
Step 1: Register as a voter (if not already on the voters roll)
You have to be on the voters' roll in order to vote in the national elections. If you are already on the Voter's roll you do not need to register as a voter again.  If you never registered as a voter in South Africa, you will have the opportunity to do so, either online or at selected embassies and missions.
To register please go to the IEC Voter Information page
Up until now, it was not possible to register online as a voter while being outside of South Africa. Previously this was only possible to register by visiting a South African Embassy in your country on certain weekends, which are often far away and expensive to access. This has now changed and this means that for the first time ever South Africans who live overseas will be able to register online to be on the voter's roll. 
Online overseas voter registration has been delayed a couple of times. According to sources, online registrations will open in the next few days (dated 17 November 2023)
You can check if you are already registered via links on this page
Step 2: Register to vote abroad or change you voting station
By law, voting abroad can only be cast on the date specified in the election timetable and no exceptions can be made.
By law, you can notify the IEC of your intention to vote outside South Africa (VEC 10) if you:
are a South African citizen who live abroad, or
are a South African citizen who will be absent from the Republic on the voting day.
The VEC 10 submission can be done online, as soon as the election dates are made public.
South Africa's seventh democratic elections must be held between May and August 2024. The exact date will be announced by the President early in 2024.
if you are already on the voters' roll in South Africa and you want to change your voting station to your overseas location, you can go to the IEC's website from 24 October and change your preferred voting station, for example from Soweto, Johannesburg to Munich, Germany. We are not sure if you should submit a VEC 10 as well, we will update the information as soon as we have it
On election day, go to the voting station you selected on your VEC 10 submission. It will most likely be at the South African embassy in Berlin and the South African consulate in Munich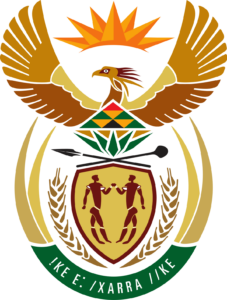 The Embassy is in Berlin.Physical Address:Tiergartenstr. 18, 10785 Berlinberlin.consular@dirco.gov.zaTel.: +49-30-22073-0Fax: +49-30-22073-190Facebook page Consulate  in MunichPhysical Address:Sendlinger-Tor-Platz 5,80336 Munich,Germanymunich.consular@dirco.gov.za+49 89 2311630 from 8:00 am to 4:30 pmFacebook page Honorary Consuls The Honorary Consuls are tasked with the promotion of the South African export trade, serve as contact persons for visiting South African business people, distribute