Contraception is available at pharmacies, but you will need a prescription from your gynaecologist for birth control pills, IUD's and diaphragms. 
Emergency contraception is also available at pharmacies and you do not need a prescription for that.
Public Insurance (GVK)  does not cover contraception costs
Public insurance GVK, covers all maternity costs, but some private insurers only offer it as an additional cost, so make sure you know what is covered by your plan.
We created a searchable table to help you look up the German words you might need during and after your pregnancy.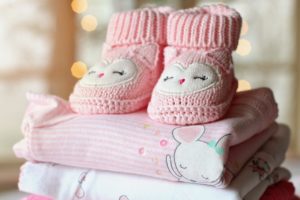 Thinking of starting or expanding your family in Germany? Luckily the standard of German healthcare is very high and Germany has great maternity and paternity
Public Insurance (GVK) covers annual screenings for cervical cancer, breast cancer, and ovarian cancer. You will usually  need a referral (die Überweisung) from your GP, unless you are over 50, then you will get an invitation letter every 2 years for a Mammogram
Finding a doctor can be a challenge especially if you are looking for an English-speaking doctor.
Specialists in gynaecology and obstetrics are called "Frauenarzte" and "Gynäkologe" and are the central contact persons for gender-specific diseases and other women's concerns, such as Pregnancy, menstruation, family planning, contraception and preventive care.
The following websites can help in your search
Doctolib – can also book your appointment here
English
German
birth control pills
die Antibabypille
Hormones
die Hormone
Infertility
die Unfruchtbarkeit
coil
die Spirale
condom
das Kondom
breasts
die Brüste
vagina
die Scheide
Pelvic floor
der Beckenboden
uterus
die Gebärmutter
menstruation
die Menstruation
Thyroid
die Schilddrüse
fallopian tube
die Eileiter
pregnancy
die Schwangerschaft
egg
das Ei
induced labour
die eingeleitete Geburt
waters broken
die Fruchtblase ist geplatzt
placenta
die Plazenta
episiotomy
der Dammschnitt
epidural
die Epiduralanästhesie
cervix
der Gebärmutterhals
Mammogram
das Mammogram
Ultrasound
Ultraschalluntersuchung
Pap Smear
Pap-Abstrich
Gynaecologist
der Gynägeloge
die Gynägelogin
der Frauenarzt
die Frauenarztin
Endocrinology
die Endokrinologie
The Federal Joint Committee – decision making body of the joint self-government of physicians, dentists, hospitals and health insurance funds in Germany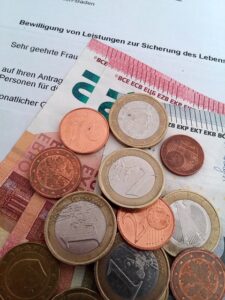 As new parents, both you and your partner are entitled to Germany's generous parental allowance. If you or your partner has recently had a child,