When I first came to Germany, I was fortunate to still frequently travel back to SA, so I did all my check-ups there and tried to avoid going to a German doctor. But then I hurt my back and had to get medical attention.
I could speak German but could not really remember the exact terms and body parts, and it was extremely difficult to communicate. My advice is to not wait until there is an emergency before finding a doctor. Start by going for your regular checkups and take it from there.
I find German doctors very professional and competent yet very business-like.
They are also very direct and honest. They expect you to look after your body.
The doctor who treated my back injury told me that I needed to strengthen my body and almost scolded me for not taking care of myself, it was a very different experience from South Africa where you get a little bit more sympathy and walk out with a bunch of meds. This particular doctor (Orthopaedist) gave me an injection and the rest of the treatment was holistic.
Some also do not accept your medical history from South Africa and will do all the tests themselves before starting treatment. On the one hand, it is very frustrating but you can also be sure they do a thorough check-up.
Finding a doctor can be a challenge especially if you are looking for an English-speaking doctor. Your GP is called a Hausartz, you are free to choose your own doctor. To see a specialist (Facharzt) you will in most cases need a referral (Überweisung) from your GP.
The following websites can help in your search
Doctolib – can also book your appointment here
 We have some medical professionals listed on our website. They are professionals with a South African background and speak at least one of the official languages
Alternatively, ask in local ex-pat communities for references
If you are on the public or Government "gesetzliche Krankenversicherung (GKV) " health insurance, you must always take your medical card with you to your appointment. Your bills will be sent directly to the insurance.
If you are on GVK, make sure that your doctor is registered on the public healthcare system or Kassenärzte and that they accept GVK, some only accept private patients and you will have to pay out of your own pocket if you are on the public health insurance. 
If you are privately insured, you will receive a bill which you have to pay and claim back from your insurance.
Antibiotics are only used as a last resort, if you have a cold you might get some Aspirin and being told to get some bed rest.
German doctors do not have an issue with nakedness and you might be asked to strip down to the basics when you have a more thorough examination like an EKG.
Be prepared and write down what you want to say and translate it in German. It is very easy to give the wrong information when you do not know the medical terms, symptoms or body parts. See our related content for Terminology
The codes on your bill should correspond to the ICD codes, which is a globally recognized system that is used to label medical diagnoses. You can search the codes here
Cancellation of appointments
If you cannot make your appointment, cancel as early as possible and make your new appointment right away. Confirm the cancellation by e-mail or in writing. If you do not cancel an appointment in time you can be charged for it, see § 615 BGB (Paragraph 615 of the Bürgerliches Gesetzbuch)
Pain medication that is easy to buy in grocery stores in South Africa can in Germany only be bought at a Pharmacy.  The rules for what can be bought without a prescription (Rezept) are also more strict.
We have a "Ask a pharmacist" service where you can send questions to a South African pharmacist working in Germany.
To find a

n Emergency 

pharmacy,  you can search on

Aponet Notdienstsuche or apothekensuche for all pharmacies.
For medical emergencies call the 112 number.  
You can call 19 242 to find an emergency doctor and 116 117 to find a doctor.
See our list of emergency numbers and emergency phrases here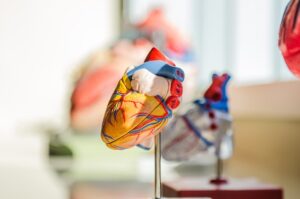 A list of general body organs(die Körperorgane). The list is searchable Related content
Read More »