Here is a collection of Traditional South African Easter Recipes.
To submit your own recipes to be published on this website, please use this form
For the sauce:
2Tbs paprika
2Tbs garam masala
1Tbs turmeric
1Tbs smoked paprika
2 fresh chilies, chopped
2 cloves garlic, crushed
2 onions, chopped
100ml White spirit vinegar
3Tbs Brown sugar
Cup of water
Method
Start by preparing the hake. Place a saucepan on high heat with a good coating of oil. While it heats, lightly dust the hake pieces in flour and gently shake off any excess flour. Drop the pieces into the oil and fry until golden. Remove once golden in colour and set aside.
Next, prepare the sauce. Start by putting a pan over a medium heat with a dash of oil, and fry the onions, garlic, and chilli in a pan until caramelised. Add the paprika, smoked paprika, masala, and turmeric and fry for 5 minutes until fragrant. Sprinkle in the brown sugar and stir until it's dissolved. Finally, deglaze the pan with the water and vinegar and  simmer on low heat for 25 min.
After 25 minutes, remove the pan from the heat and allow it to cool completely. Once cool, add the fish, mix to combine, and refrigerate. It needs at least 24 hours so the fish can soak up the sauce, but you can keep it for up to two days.
Recipe tested and submitted by Gareth, one of our FB members. I tested this recipe myself and it works very well.
I placed the dough in a preheated oven (50℃) to rise, and used an glaze made with a 1/4 cup sugar and 1/4 cup water cooked for a minute, as I didn't have any apricot jam

1 tablespoon active dry yeast
½ cup caster sugar
1 ½ cups (375ml) milk, warm
4 ¼ cups strong bread flower (our tester used Spelt flour, you can also see more about flour types here
2 tsp cinnamon powder
2 tsp allspice (Piment)
½ tsp salt
1 ½ cups sultanas
50g unsalted butter, melted and cooled
1 egg
Place flour, yeast, sugar, all spice, cinnamon and salt in a mixing bowl (best with an automatic mixer with dough hook).
Mix the dry ingredients.
Add butter, milk, egg and sultanas.
Mix until a smooth elastic dough forms (approx. 5 minutes) Add extra flour if required, just enough sot that the dough comes away from the side of the bowl when mixing.
Leave dough in the bowl, cover and put in a warm place to rise until doubled in size.
Line a 30 x 24 cm baking tray with parchment paper (Backpapier).
Remove the dough from the bowl and punch down.
On a lightly dusted work surface, shape dough into a sausage and cut into 12 equal pieces
Flatten each piece slightly, gather into a ball, then roll the dough briefly to form a ball.
Place the ball with the smooth side up on the try.
Repeat with remaining pieces. Line them up 3 x 4 on the baking tray
Cover the tray and put back in the warm place for about 30 – 45 minutes, until the dough has risen by about 75%
For the Crosses
Mix ½ cup flour and 5 tbsp water to a thick runny paste.
Spoon into a small bag and snip one corner
Uncover the buns and pipe crosses onto the buns
Bake in pre-heated oven (180℃) for 20 – 25 minutes until golden brown
For the glazing
Put1 tbsp smooth apricot jam and 2 tsp water in a bowl.
Microwave for 30 seconds and mix thoroughly
Remove buns from the oven onto a cooling rack and brush them with the jam mixture while they are still hot
480 g flour
2 x 10 g instant yeast sachets
100 g brown sugar
1/2 t cinnamon
1/2 t nutmeg
Salt, a pinch
1/2 t baking powder
1/2 t bicarbonate of soda
1 lemon, zested
1 1/4 cups milk
3 T butter
2 free-range eggs
1 t vanilla extract
135 g sultanas and raisins

For the flour paste:

125 g flour
5 T water

For the glaze:

65 ml golden syrup
65 ml boiling water
Preheat the oven to 180°C.
Combine the flour, yeast, brown sugar, cinnamon, nutmeg, salt, baking powder, bicarbonate of soda, lemon zest and dried fruit in a large mixing bowl.
Place the milk and butter in a saucepan and heat gently until the butter has melted. Lightly whisk the eggs and vanilla together and add to the dry ingredients, along with the milk-and-butter mixture.
Gently mix the dough using your hands or a wooden spoon until the mixture comes together.
Turn the dough out onto a clean surface and knead for 10 minutes. Place in a lightly oiled bowl, cover with clingfilm and place in a warm spot for 1½ hours until doubled in size.
After the dough has risen, knock it down to its original size and then roll into 12 evenly shaped buns.
Place the buns on a greased baking tray and cover with clingfilm, leaving enough room for the buns to rise. Allow the buns to rise for another 30 minutes.
To make the flour paste, mix the flour and water together to form a smooth paste, place in a sandwich bag and cut off one of the corners to make a piping bag.
Pipe a cross onto each bun and bake for 15 minutes, or until the buns are golden and cooked through.
Glaze the buns while they are still hot.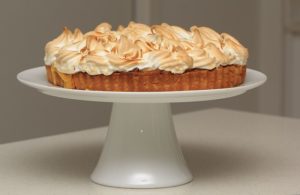 Click here to submit your recipe Seasonal recipes Resources on the web Ina Paarman Pinterest – on the Braai Jan Braai Watertand resepte vir oud en
Read More »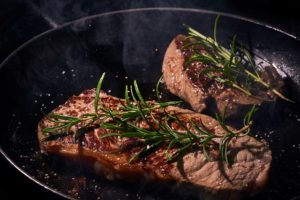 German and South African meat cuts are not similar.South Africa tends to follow the British way of cutting meat German beef cuts Rinderhals, Kamm or
Read More »
Here is a list of suggestions for Baking and wheat products, as well as some translations.   More information about Flour types Ash Protein US
Read More »