When you do not have braai facilities at home or want to have more space while meeting your friends for a braai, you can use the grills/fireplaces at a public Grillplatz/grill area.
These are usually in bigger parks or around lakes. Grilling in the forest is generally prohibited with some exceptions. Personally, I would refrain from grilling in the forest even if there is a Grillplatz.
The trees and other plants can be very dry in summer and there is always a fire hazard.
My first public grill was at the Grillplatz in Lonetal near Ulm.
It is part of a hiking trail. We walked back after dark and there was a beautiful full moon. The woods were full of glowworms, it was really magical.
Why can I not grill where I want?
Disposable grills damage the grass, and when the grass is very dry the heat will damage the lawn. This can also lead to runaway fires.
Finding a designated grilling spot
You can search the internet for "Grillplätze in öffentlichen Grünanlagen" or just "Grillplätze in YourTown"
The following websites offer a list of public grill stations per town:
Here are websites for some of the more popular towns. The town-specific rules are sometimes also listed on these websites.
You can also just look for the signposting in public areas to see if grilling is allowed.
If there are no clear indications or signs indicating that grilling is permitted, you can assume that it is forbidden.  
As with most things in Germany, grilling in a public space is regulated.
These rules are based on common decency and respect.
Rule of thumb – if it doesn't explicitly say grilling is allowed, you can assume it is not allowed.
Each federal state (Bundesland) or town has its own rules, so please make sure you know what the rules are for the area in which you want to grill.
Violations of these rules of the "Police Ordinance on Public Security and Order" are considered an administrative offence and may result in a warning or fine (see how much here).
Here are some common rules:
You cannot reserve a grill area/braai. Most public grills are big enough to be shared by groups.
Only grill in designated areas. Do not dig your own grill pit or damage the lawn.
Make sure you know if you are allowed to bring along your own grill or whether you are only allowed to use the permanently installed fireplaces/grills. Take note you are not allowed to use disposable grills or Einweggrills.
The fire must be supervised by a suitable person at all times.
The fire must be extinguished completely after you finished grilling.
Dispose of all waste, this includes ashes. Most grill areas will have a bin designed for hot ashes.
Grilling under trees or in the immediate vicinity of woody plants and on horticultural surfaces is not permitted (in the interest of protecting trees and birds). The grass must not be damaged.
Only commercially available charcoal and lighters may be used.
Flames may not exceed a height of one meter.
You might need to register at the town hall to make use of a grill area.
Please leave the area clean and take all food scraps with you
Do not make any fire on the lawn or in the gardens
The number for the Fire brigade is 112
Playing music in parks and green spaces in the city is generally permitted.
It should not disturb anyone.
Most parks have a quiet period from 10:00 pm to 6:00 am
Wild-Grillen – meint hier das unerlaubte Grillen auf Flächen für die laut Parkverordnung oder Naturschutzgesetz ein Grillverbot gilt.
– means unauthorized grilling in areas where grilling is prohibited – according to the Park Ordinance or Nature Conservation Act.
Grillen verboten – Grilling not allowed
der Grillplatz – Grill area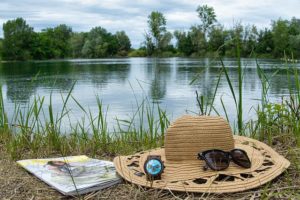 Swimming options Private swimming pools are not so popular in Germany, but there are good public swimming options available. Public swimming pools / Öffentliche Schimmbäder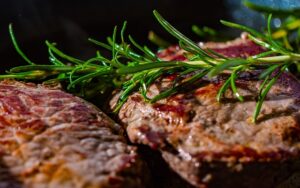 Summer is finally here and it is time to invite friends to kuier around the braai.  But before you light your charcoal, check out the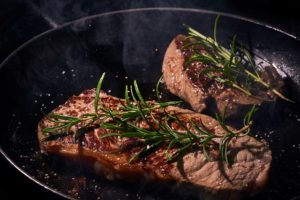 German and South African meat cuts are not similar.South Africa tends to follow the British way of cutting meat German beef cuts Rinderhals, Kamm or