Here are some shared experiences by our Facebook members.  If you would like to add your experience to our website, please submit it via our contact form
December 2022
I did DIY from Pretoria to Jhb to Cape Town to Frankfurt on 24 December. Both dogs were in the cargo hold for both flights.
DIY can only be done from CPT airport, which is why that flight was added. It means your dogs fly as excess baggage on your flight ticket. There is no pet travel agent involved. It saves a lot of money but does add a lot of stress so be well prepared. I heavily relied on the Facebook group, EMBARK: South Africans Emigrating With Pets.
Dogs: 2 x Italian Greyhounds
Airlines: CemAir (Jhb – CPT) and Lufthansa (CPT – Frankfurt)
Private Vet: Wilgers Animal Hospital (Pretoria)
State Vet: Pretoria (c/o Lillian Ngoyi Street & Pretorius Street – the entrance to the building is next to the McDonalds and the state vet is on the 7th floor)
Tips learned from the process:
* Try and do everything from vaccinations, titre tests and health checks with the same private vet that has done this process before
* Our trainer suggested the dogs sleep in the crates for at least the last two weeks prior to their flight. Our plans ended up being quite rushed so we eventually only had them sleep in the crates for 1 week prior to departure. But we trained them with the crates for 2/3 months prior.
* Book a direct and night flight if you can, best for the dogs
* The DIY guide by Elizabeth Gie mentions a separate Western Cape Health check form, in Gauteng you just use the EU Health Certificate form & the extra declaration page stating you do not intend to export the pets for commercial purposes. There is no specific Gauteng form.
* I did this alone with 2 x 23kg bags and 2 size L Viaggio crates when we arrived at CPT airport, none of the baggage staff wanted to assist me with transporting my dogs and luggage to the arrivals area from the baggage carousel. I ended up relying on kind strangers. Side note, we did fly on 24 December.
* At CPT airport there is a baggage storage place called A-Tech – I left my crates and baggage with them to take the dogs running in between flights. Their prices were very reasonable. I think like R70 a piece of luggage for 5 hours.
We arrived in CPT at 9 AM and only departed for Frankfurt at 18h20.
* We booked a private porter for arrival in Frankfurt to avoid the drama of CPT again. I highly recommend this. Since our flight arrived at 5h30 local time, the customs officials were not there yet. The porter went to the Lufthansa counter while we were busy waiting for my luggage & sorted everything. He literally asked, "do you have your papers?" and when I said yes, he said, "okay then we can go" – I doubt it would have been that easy without him. Again, I speak German quite well which probably helped too. Hiring him did cost €90 but he helped us so much & as it was Christmas morning, I doubt someone else would have helped me with transporting the dogs and my luggage.
* If not using a porter, remember you have to pay for the baggage trolleys I think one or two euros each.
* My husband was already in Germany & rented a VW Tiguan for the journey to our new home in Baden-Württemberg.
* We gave the dogs CalmEze the week leading up to the flights as well as CBD biscuits that they were used to.
March 2022
Since I just flew into Frankfurt on Saturday, with my cat in cargo (Lufthansa), I thought I could provide an update on costs and flesh out some info given by others.
I went the Semi-DIY route with ITTA – airfares have jumped – cost over R19k to fly JHB to FRA direct – okay my cat is fat (7kgs) and needed a bigger box. (dorette@ittagroup.co.za was amazing!) Once I had a flight for my cat, I THEN booked myself on the same flight.
I say 'SEMI' DIY because I had help doing the final health certificates – Venessa at Animals En Route (admin@animalsenroute.co.za) has a good relationship with ITTA. It was the best R3000 I spent – I dropped off my cat 2 days before departure with Titre, Vac book, etc and she took care of everything else, she even fetched the box from ITTA for me. All I had to do then was get myself to Frankfurt.
– You cannot walk from Arrivals at the airport to the Animal Lounge unless you want to walk outdoors for 3,2kms with your luggage. (btw it's on Google maps.)
– if you ask for directions, ignore staff members who think you can fetch your pet from the bulky luggage section.
Animal Lounge: Exit the elevator and turn to the office on the right first to present Airway Bill
– They'll give you all the docs to take to the vet's reception to the left of the elevator.
– I landed on a weekend so I paid €90 instead of €60 to the vet's office.
– I later had to pay another €83 to the other office for lounge facilities or whatever they call it.
Customs / Zoll: You don't want to try to walk here either even though it's not that far. Leave the parking lot of the Animal lounge and turn right onto the main road. Not even a minute later turn right again.
– Park the car close to a bus stop and small office you'll see up ahead.
*NB: This little office is where you'll receive the KEY CARD to get through the entrance boom. (On your way out the machine will swallow the key card.)
– Building D is correct BUT it's not on the 3rd floor. The elevator only lets you go to the 1st floor. Exit the elevator to the left and you'll see the Zoll sign.
– You won't pay taxes if you're flying with your animal/s.
– You can finally drive back to the Animal Lounge to collect your fur babies.
December 2021
The following information was shared on our FB page by Ruan Moolman-Dreyer, who gave us permission to share it on our website (December 2021)
CATS FROM JOHANNESBURG TO FRANKFURT, GERMANY.
Hi all, I have decided to do a post on how I did the DIY route from South Africa to Germany. It was surprisingly easier than I thought.
Took my cats for a rabies vaccination – Wait one month + 1 day and take the cats to the vet for Titre tests. Mine was sent to Onderstepoort and cost about R1500 per cat.
You have to wait 3 months + 1 day after the blood was drawn before the cats can fly.
I decided on cargo as it would be difficult to carry two cats in the cabin with me and I was afraid they might cry a lot as they do not like being in a cage.
I asked Lufthansa to direct me to the correct place and the cheapest I found was ITTA (International Trade and Transport Agency. You can email yolanda@ittagroup.co.za
Total costs were R20 000 for both cats (included everything from built cages and all airport fees – paid nothing extra). They are only an agency that takes the cat from point a to b and does not advise on vet things, which makes them a bit cheaper. Other agents quoted me about R 36 000 per cat.
After a flight date was confirmed I had to take the following documents to a private vet within 10 days from their flight date (not later than 10 days). I did it within 5 days just to be safe.
Make sure the private vet fills in his own health declaration as well as the following: The document shows instructions as to whom must fill in what.
Try to find a state vet closest to where you stay (this can be quite a mission as I phoned around quite a bit.
After the private vet, the state vet has to fill in most of the document and stamp and sign it.
I flew my cats to Frankfurt as I wanted a direct flight for my kitties.
I took my cats on the day of the flight to ITTA, dropped off the cats and they handled the rest. They were so friendly and helpful.
You have to fly within 5 days of sending your cats to qualify as a non-commercial movement. (Dogs are very much the same in terms of the process.)
After landing in Frankfurt I went to the Animal Lounge (they will provide the address and paid about 400 euros for both cats to check them out.
I hope this makes sense (I tried to summarise as much as I can as I did months of research.
If you need more information you can email the authorities at info.privat@zoll.de, try to Google Translate to German if you can't speak it well and they usually answer within 2 days.
It's really easy and do not be scared to nag German authorities for information.
Finally, you do not need an import permit from the German authorities.
If you would like to add your experience to our website, please submit it via our
contact form
German Climate Germany's climate is temperate and marine, with cold, cloudy winters and warm summers and in the south occasional warm föhn wind. The greater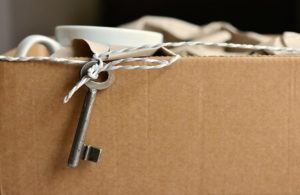 Shipping from South Africa to Germany Here is a list of the companies suggested by members of our Facebook page: Execu Move IMS Shipping Kühne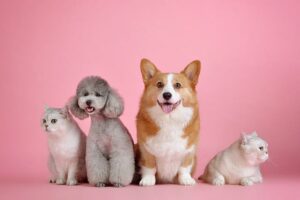 Dangerous (Banned) Dogs Some dog breeds are banned in Germany. There are additional rules for individual states.  Up-to-date information can be found on the Zoll